DOOMEDSOULS » » Sludge # Extrem Doom # MetalCore » BLACK EYE RIOT (Ex-Acrimony, Ex-Iron Monkey)
#1
BLACK EYE RIOT (Ex-Acrimony, Ex-Iron Monkey)
von
Lobi
04.07.2011 09:01
Schon ein bisschen angestaubt, wahrscheinlich mittlerweile schon verscharrt, dennoch einfach nur geil:

BLACK EYE RIOT.

No Hope. No Future. No Worries.



Split mit Charger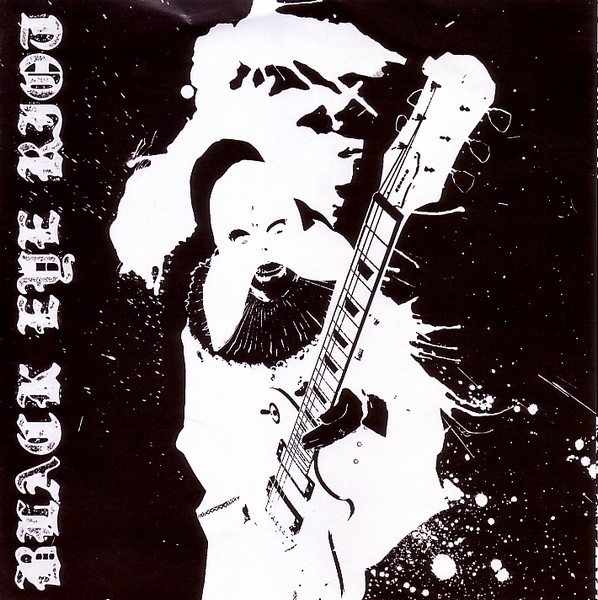 Und ne Split mit Taint gibt's noch.

Hellride:
Black Eye Riot – No Hope, No Future, No Worries (Undergroove Records)
By Chris Barnes
August 21, 2005

I had never heard the term "scumpunk" before Black Eye Riot guitarist (add ex-Acrimony and Iron Monkey here, too) Stu O'Hara used the term trying to sell me copies of Black Eye Riot's oft-delayed debut No Hope, No Future, No Worries. Then I listened. And then I knew.

As if they hadn't shook the foundations of Wales enough, Black Eye Riot was reanimated from the hallowed bones of legendary stonerdoompunks Acrimony to do further damage… except the creation brought horror into the minds of scene denizens. Black Eye Riot was a mentally unstable, stinking and diseased amalgamation of Acrimony, Iron Monkey and the UK's storied punk history. It is ugly and it shows no remorse in rendering unmitigated sonic violence upon others.

Recorded in 2003 under the aegis of Billy Anderson (who also does vocals on one track), No Hope, No Future, No Worries carries that signature wall-of-low end sound… and this is where Anderson shines. Give him the unclean and they become absolutely filthy. Think Eyehategod covering Discharge (or the other way 'round).

Truth be told, this type of stuff isn't exactly my thing, but I enjoy a bit of drug addled, punk-laced, barely controlled chaos-from-a-sludge pit every now again. Good for cleaning the pipes right out, a real palate cleanser to be followed by Mozart, Elliot Smith or a shotgun in your mouth, depending on your proclivity.

Ancient Spirit:
Es gibt ihn also immer noch, den guten britischen Punk-Noise-Core! 'No Hope, No Future, No Worries', das Debüt der aus der Asche der Stoner-Doom-Punks ACRIMONY aufgestiegenen BLACK EYE RIOT ist das beste Beispiel hierfür. Zwar kommen die Burschen, bei denen auch Ex-IRON MONKEY-Gitarrist Stu sein Unwesen treibt, aus dem Walisischen Swansea, aber der Sound ist typisch Englisch! Irgendwo in den 80ern auf einer Überdosis DEVIATED INSTINCT, CHRONICAL DIARRHOEA, IMPULSE MANSLAUGHTER, HERESY, INTENSE DEGREE, CONCRETE SOX, GISM, AMEBIX oder ganz frühen NAPALM DEATH hängengeblieben, lärmen sich BLACK EYE RIOT durch ihre zehn nur so vor Dreck stehenden Krach-Monster. Durch die immer wieder auftauchenden doomigen Zwischenparts (zwischen all den Gitarren-Rückkopplungen, Schreiereien und ungehobelt, ungezügelt Drauflospoltereien) wird die Chose gut aufgelockert und der kurze knackige Hörgenuß ist ungetrübt. Punk as fuck...cool wie Scheiße! Erfrischend!

Meine Frage: Gibt's die noch?
#2
RE: BLACK EYE RIOT (Ex-Acrimony, Ex-Iron Monkey)
von
TimbO)))
04.07.2011 11:09
Und die gibts auch noch: Armed Response Unit / Black Eye Riot Split
Die Band gibts nich mehr.